Highlighted Papers
Subcategories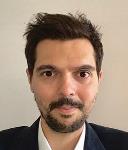 Librarian : Dr. Paulo Navarro-Costa
Welcome to the new and improved EAA library dedicated to Basic Andrology. Be sure to follow this page if you want to keep updated on the latest key developments in male reproductive function. Here, I will regularly comment the newest and more exciting findings on the fundamental mechanisms of male fertility. Please click on the selected papers to know why I found them so interesting.

Librarian : Dr. George Kanakis
Dear colleagues,
For the next months I will try to scan the literature and present to you the most interesting published works in the field of Clinical Andrology. The collection of articles will be updated regularly and will be principally based on objective parameters such as bibliometrics and web-metrics; however personal judgment is inevitable. Therefore, I cordially invite you to join the updated Librarian's section and make your comments so that a fruitful discussion can begin!